The Internet of Things (IoT) is a new reality that no longer seems like a social and technological miracle. But smart bulbs and robotic vacuum cleaners are no longer surprising. The real possibilities of IoT are revealed in the field of big data analysis or using artificial intelligence algorithms.
According to IDC, 2/3 of the companies from the Global 2000 list have already built their own digitalization strategies, and the undisputed leaders in this area are Singapore, China, New Zealand, Denmark and South Korea. As for the Russian Federation, according to IDC, more than 50% of Russian companies will master IoT technologies by the end of 2021.
One of the drivers of growth in IoT costs (which will grow by 11.3% in 2021-2024, according to the IDC forecast) will be the growth of needs:
in devices connected to the Internet for remote monitoring and control;
in scenarios for using artificial intelligence to monitor human behavior.
The development of IoT stimulates the development of the Digital First concept, within which every business should be maximally developed in the Internet environment. This significantly expands the possibilities of interaction between the parties to various processes, allowing the automation of the delivery of purchases, online training and even employment in a remote format.
1. "Smart" city
The development of the IoT will be the main driver for the creation of a "globally connected world". The concept of "smart" cities is focused on improving the comfort of citizens, improving the social, environmental and financial aspects of urban life. The IoT enables governments and businesses to better understand the patterns of use of spaces and facilities, and to better plan security measures and emergency response strategies.
In large metropolitan areas, IoT technologies are already being used to provide utilities, as well as to control parking meters, lighting and traffic lights. According to experts, the cost of implementing such scenarios could reach $ 158 billion by 2022.
However, one of the weak points of the concept is the extreme vulnerability of users' personal data, which will become easy targets for hacker attacks due to the weak protection of IoT devices (or its complete absence). According to experts, attacks on vulnerable components of smart cities will lead to disruptions in services to residents and to an increase in cybersecurity costs on the part of city authorities.
Another problem that needs to be overcome in the shortest possible time is the presence of many legacy components in systems that need to be properly integrated into the latest scenarios.
2. Internet of things in production (IIoT)
IIoT (Industrial Internet of Things) has revolutionized manufacturing by enabling high-speed access to large amounts of data. Today, the leaders in this area are Germany and the United States. About 40% of heads of German companies intend to implement IIoT in their production processes in the near future. In the US, digital manufacturing solutions have already been implemented by 17% of companies.
In early March 2021, the analytical company IoT Analytics presented a forecast for the development of IIoT based on its own data and data from market participants.
Smart healthcare, smart grids and connected cars topped the list of growing industry segments.
Smart meters connected to LPWAN networks are becoming the basis of the new energy ecosystem, as remote access to power facilities and meters with remote write-off of indicators is becoming increasingly important. Analysts predict that innovations in the energy segment will ultimately increase the level of network resiliency.
The automotive industry will use connected vehicles to improve user comfort and convenience, but this requires ensuring the safety and privacy of driver and passenger data.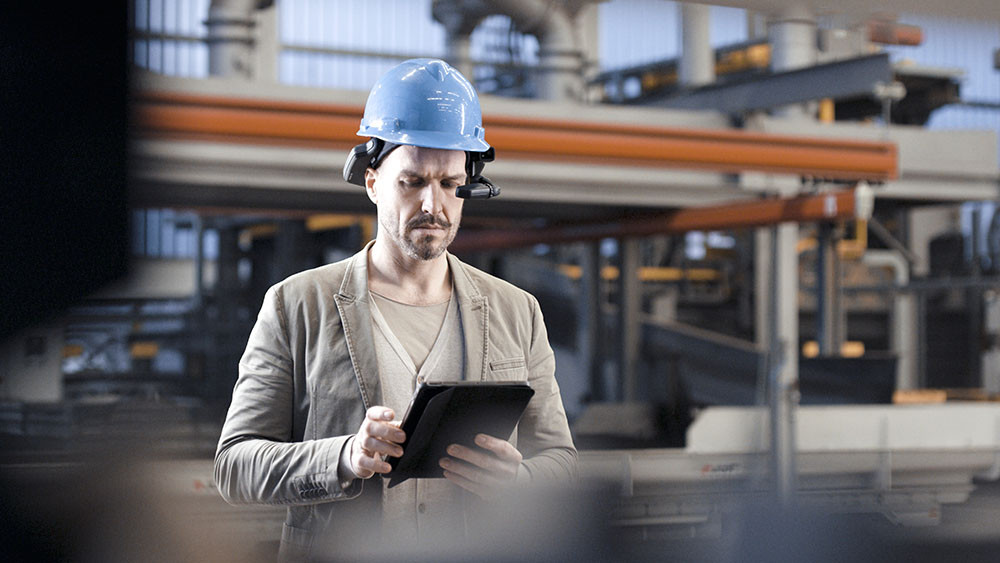 IIoT will radically change the entire economic model of supplier-consumer interaction. This allows:
automate the process of monitoring and managing the life cycle of equipment;
organize effective chains from supplier enterprises to consumer companies;
move to "sharing economy" models; and more.
The IoT can be used, for example, to determine the degree of degradation of transport infrastructure – roads, rails and bridges. Various sensors can be placed at critical points in structures such as power line joints, wind turbine blades, and more. They help identify equipment problems early, before technicians arrive. This is very convenient for the preventive maintenance technician as they gain a clear understanding of the operating conditions of the equipment.
Sensors also enable communication between production departments and managers, for example, by connecting to mobile devices. This reduces maintenance time and improves shop floor safety by providing quick feedback.
3. Robotics
The global market for industrial robotics is $ 16 billion. Robots can be widely used, for example, in construction, logistics, real estate, surveying and security. Mechanical intelligent assistants can perform complex or dangerous tasks for humans. Drones fly around territory much faster and safer, robots can operate at high altitudes and under water – and this is much cheaper than sending people there.
4. "Smart" office
It is expected that in the near future a significant proportion of employees will continue to work from home, forcing companies to look for ways to save on rent and utility bills. This will be helped by intelligent lighting systems, systems for monitoring energy consumption, area use and production operations, which include various IoT sensors.
5. "Internet of Behavior" (IoB)
In the face of the pandemic, companies have increased their control over employee behavior to ensure compliance with health and safety requirements. This is realized through the use of sensors (monitoring the wearing of masks, monitoring the employment of workplaces, monitoring social distancing protocols), as well as RFID identification (providing access and payments without the help of hands).
It is becoming a standard practice to use "beacons" or beacons – compact devices that can collect and transmit the necessary data through a mobile application and Bluetooth. This data can be used to make decisions about managing workflows or to monitor the safety of employees. For example, in healthcare, beacons are used to monitor the activities of doctors and nurses (access to medical records or the use of medical equipment).
The installation of presence sensors in offices, retail outlets and hotels allows you to track the number of people – entering, leaving and using certain areas, such as waiting rooms, bathrooms, meeting rooms, office kitchens, etc. Based on these data, the frequency of use of premises is determined to optimize cleaning services and provision of the necessary distance.
Gartner introduces the term Internet of Behaviors (IoB). This means a set of technologies for collecting and analyzing behavioral data, which are then used to form a certain model of human behavior.
Digital dust collectors collect data from various sources:
personal devices (smartphones, smart bracelets);
implanted chips (for checking temperature, pressure, blood sugar);
digital technologies (systems for recognizing faces or license plates);
other sources (pages on social networks).
The global adoption of IoB has serious social implications. As noted by Gartner, although this use of IoT technologies can solve many problems (for example, in the fight against crime or in the health sector), these tools are subject to privacy laws, which has a certain impact on their extent.
Nevertheless, as Gartner predicts, by the end of 2025, more than half of the world's population will be involved in at least one Internet of Behavior (IoB) program in one way or another. Businesses and governments will use facial recognition technology, location data, and more to influence the actions of citizens and employees in one way or another.
Already in the near future, the evolution of technologies and the development of IoB can lead to:
increased understanding of consumer behavior;
the emergence of new chains of interaction with the end user (for example, for taxi aggregators that use data on the location of drivers and passengers);
complication of security and data protection issues (fraudsters, having detailed information about the user's habits and behavior, his family, medical indicators, will introduce new schemes).
Already now, using sensors and applications, transport companies track the direction of travel, speed, braking characteristics and the position of the driver's seat belt when carrying loads. And special algorithms based on Big Data build routes in such a way as, for example, to reduce downtime at traffic lights. This approach helped, for example, UPS reduce downtime by 15.4 million minutes (that is, save more than 28 years), and delivery routes by more than 1.7 million miles, saving more than 750 liters of fuel (Deloitte).
At the same time, many industries, and hence professions, may disappear: according to analysts, today artificial intelligence can replace people in about 50 professions.